The Ecowarm RadiantBoard Design & Installation Manual
Learn all you need to layout and install Ecowarm RadiantBoard for residential and commercial applications, including the installation of flooring products over Ecowarm radiant panels.
We have developed additional web-based resources for Flooring Goods Over Radiant and Special Applications like installing Ecowarm in ceilings and walls requiring vapor barriers.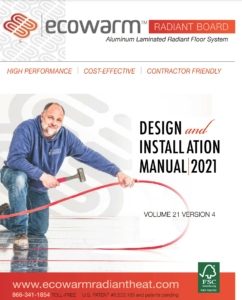 Get a free quote!
Factory direct to your jobsite!