Ecowarm RadiantBoard can be used with most floor coverings as long as consideration is given to the R-Value of the floor covering, the required heat output of the system involved and the installation requirements of specific floor covering types.
Design Considerations: It must be noted that the type and thickness of the floor coverings are one of the most important parameters in the design of radiant heating systems. A chart of floor covering R-values is included in our installation manual and below. The higher the R-value of a floor assembly component, the higher the supply water temperature required to overcome the heat transfer resistance. Particular attention needs to be placed upon carpet and carpet pads as the combined R values can significantly reduce the output of the radiant floor. Always use a low R-value rubber slab carpet pad as a starting point when looking a carpet.
Please refer to our  Installation Manual and the pages at the left for flooring assembly details.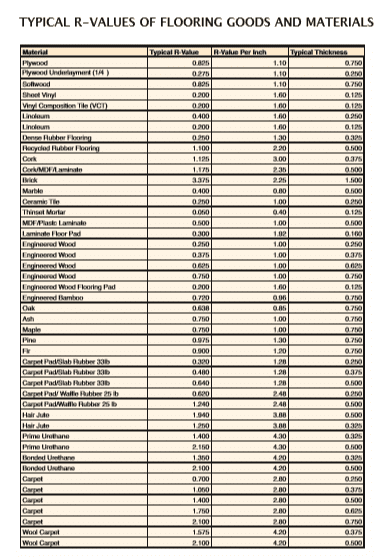 Get a free quote!
Factory direct to your jobsite!