Specification Development
We are here to assist you in the specification of Ecowarm RadiantBoard. Please note that we supply CAD layout drawings with each project so you can certainly specify the requirement for CAD layout drawings but the specifier need not supply such design assistance.

Product Specifications
Ecowarm RadiantBoard uses no VOC glues and aluminum with recycled content. The product and all components are made in the USA.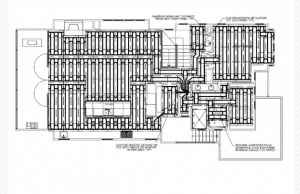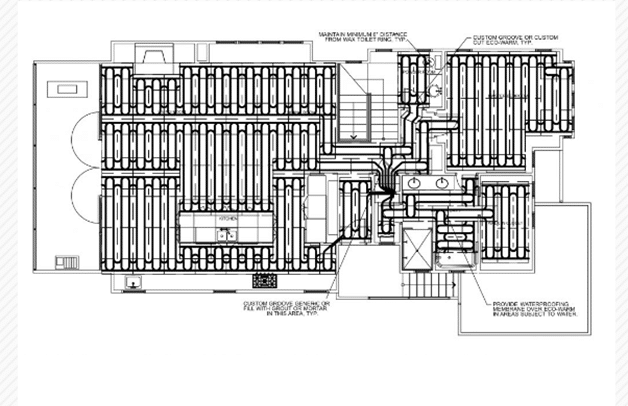 Board Construction: 6- or 7-layer plywood
Nominal Dimensions: 2'x4'
Thickness: ¾"
Groove Depth: 5/8"
Groove Distance:11.75" OC
Weight: 2.2 lb. /sq. ft. 17.5lb/ board
Note on dimensions: Ecowarm RadiantBoard is cut from 4'x8' sheets, therefore, the boards are a nominal 2'x4' but measure 47" x 23.5". Ecowarm RadiantBoard is designed with a slightly undercut groove so tubing snaps in place by walking or whacking the radiant PEX tubing into the groove. It is designed for industry-standard 1/2" ASTM F-876-877 PEX pipe.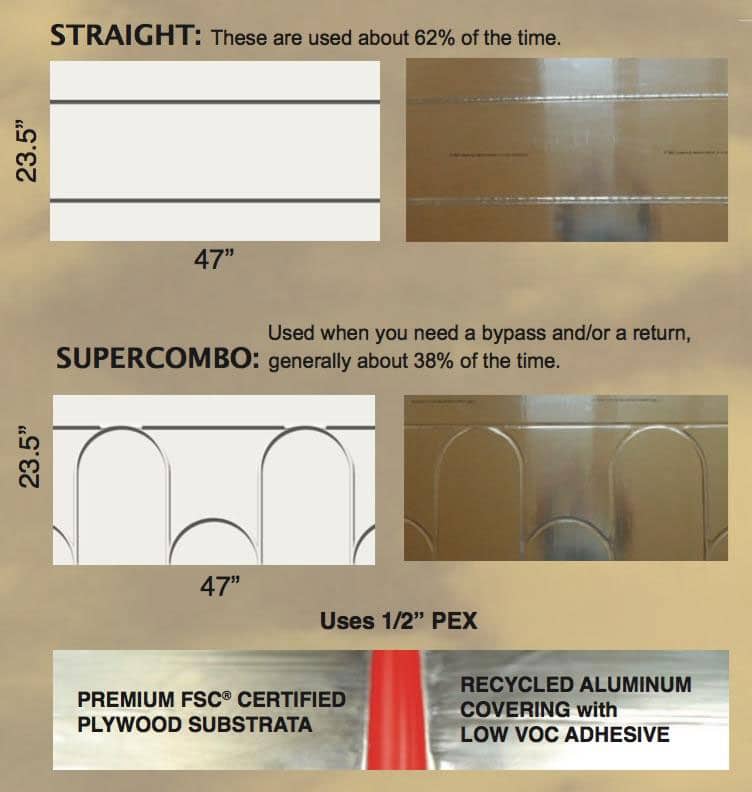 Get a free quote!
Factory direct to your jobsite!