Radiant Mechanical Design
A builder can rely on his/her local plumber or radiant contractor to design and select all the mechanical components for a radiant mechanical system. Our experience is that there are some very knowledgeable and experienced radiant installers across the country but, like most industries, there are also many plumbers who are over their heads in radiant mechanical design. It is best for the installer a road map but we recommend specifying mechanical equipment they know and will service in the future.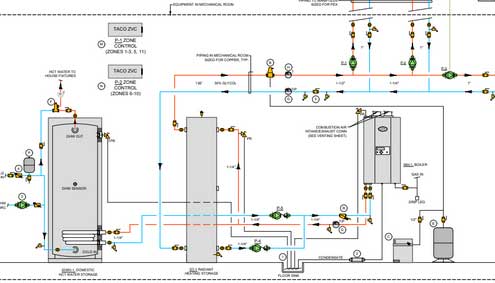 Our complete system design service includes CAD drawings of RadiantBoard layout, tubing, and manifold locations plus room by room heat loss calculations, heat source selection, pump selections, control selection, and wiring diagram, product specification, and complete system schematic. The design will be completed by Monterey Energy Group who has designed over 400 radiant systems per year for the past 22 years. Monterey Energy Group.
 If you choose to proceed to contact us and your designer will send you a design project estimate and a checklist of items required to complete the design and engage you on the telephone to discuss your preferences in the design.
Also visit: Net Zero Energy
Also visit: Hydronic Heat Pumps
Also visit: Gas Fired Heat Sources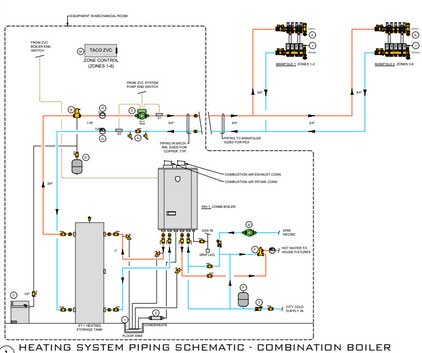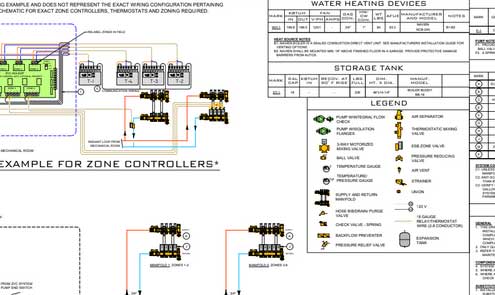 Get a free quote!
Factory direct to your jobsite!