RadiantBoard in Log and Timber Homes
Radiant floor heating is an ideal heating solution for log and timber homes.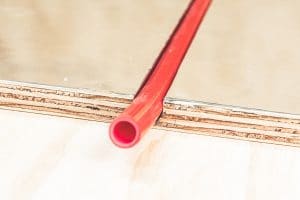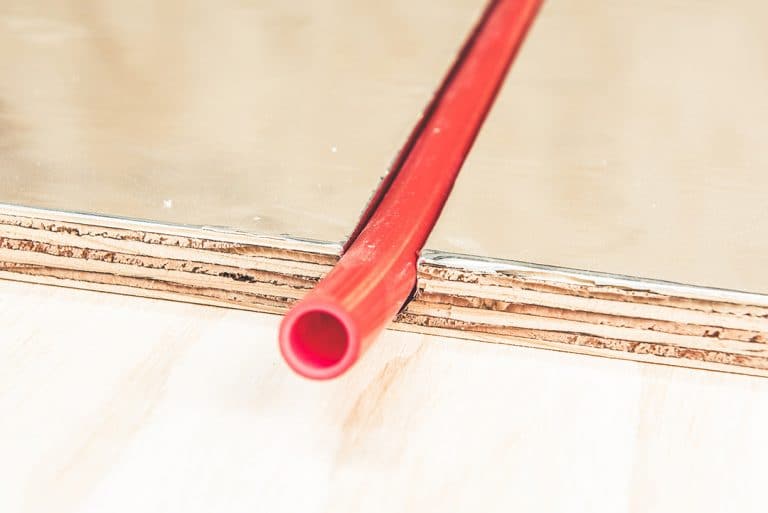 Log and timber homes often feature large central gathering rooms with tall ceiling and large view windows. Radiant floors heat tall rooms more efficiently and comfortably than forced air. Hot air rises and stacks in a high ceiling inefficiently and uncomfortably forcing the use of big ceiling fans and resulting drafts. RadiantBoard provides even, comfortable heat when you need it.
Why Ecowarm RadiantBoard?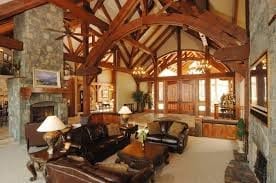 The application of Ecowarm RadiantBoard for ceilings is very similar to that for walls except that much care and planning must be made to accommodate any ceiling penetrations such as lighting and sprinklers. As you will rarely need to the whole surface of a room to meet the cooling load, one can leave areas blank where obstructions can occur.
Efficiency:
Radiant heats primarily object (people, windows, chairs, etc.) rather than air. So, in a radiant heated tall space hot air does not wastefully stack at the ceiling, as with a forced air system. No need for big ceiling circulation fans…unless you like the look.
Avoiding stacked hot air at the ceiling makes the radiant heating the more efficient system choice…among other factors.
Easy, Low Profile Installation: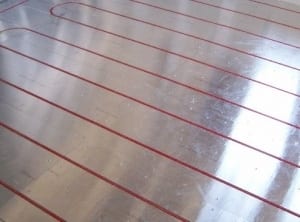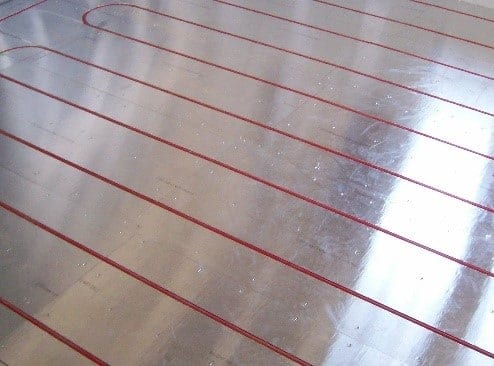 RadiantBoard has a ¾" profile and is easy to install by a general contractor in the flow of a project. No messy, thick cement gypsum pours required. Ecowarm RadiantBoard Installation Video
High Output/ Quick Response:
Ecowarm can heat the biggest room or the smallest room easily. The high efficiency of Ecowarm means that it can deliver more heat with lower supply water temperatures.
Lower Cost:
RadiantBoard is shipped factory direct to your job site. Ecowarm RadiantBoard costs far less than the leading radiant floor panels system and is easier and less disruptive than poured gypsum cement.
Comfort:
Radiant floor heating at your feet really is more comfortable than forced air, by a long shot.
Effective Control:
RadiantBoard is a low mass, low profile solution that responds rapidly to changing conditions. Modern thermostats and hydronic controls allow the customer to control their system remotely from a smartphone; an excellent feature for second homes.
Get a free quote!
Factory direct to your jobsite!
Ecowarm RadiantBoard is a product of WBI. Warm Brothers Incorporated (WBI) was founded in the year 2000 with the granting of patent 22323 for radiant panels systems.
The company has been offering several radiant panel designs under different  patents manufactured in both the Eastern and Western United States under several brand names providing the broadest offering of radiant panel solutions in the industry.