Ecowarm Response to Warmboard Claims
Response To Warmboard's Attack of Ecowarm RadiantBoard
We get it, competition can be rough, especially when a challenger has a less expensive product that leverages modern standards, and customers love. However, there comes a time when inaccuracies and mud-slinging is a disservice to consumers, and a formal response to misleading and inaccurate whitepapers, search engine SPAM, and videos are needed.
Ecowarm RadiantBoard Principles: Ecowarm RadiantBoard partners have a combined 90 years of experience in the radiant heating industry, with two of them formerly serving on the founding Board of Directors of our industry's association (including on the Ethics Committee and Technical Standards Committee). Our managing partner has written design and installation manuals for multiple manufacturers and published an industry magazine on the best application of flooring goods over radiant heating systems. In terms of design and layout, Ecowarm RadiantBoard has partnered with an established mechanical engineering firm that designs more than 400 radiant systems per year.
Our Issues with Warmboard's Misleading Claims
Inaccuracies
Warmboard includes photos purporting to demonstrate a low-quality Ecowarm RadiantBoard product. Any product can be manipulated to give an inaccurate impression:
Warmboard presents images of Ecowarm RadiantBoard samples that appear been intentionally damaged. In one instance it is implied our straight boards have insufficient or no aluminum in the groove. The is a misrepresentation unless the aluminum has been removed for the photo. Aluminum is in the groove when we manufacture RaiantBoard and when plex tubing is walked into our patented self-locking grooves.
Warmboard produces some fine products. However, when comparing Ecowarm to Warmboard it is misleading to use their even more expensive premium Warmboard S and imply it is the same as their Warmboard R that uses a less expensive board and competes directly with Ecowarm RadiantBoard.
Warmboard makes several important inaccurate claims about the performance of both Ecowarm RadiantBoard and Warmboard. See below.
Warmboard claims that we recommend plywood over our system as a standard installation recommendation. This is not true.
They claim that we do not answer the phone. We do.
Warmboard demonstrates pulling the aluminum off our RadiantBoard, which can indeed be done but with difficulty, and the as was demonstrated can be done with Warmboard with the same focused effort. We could post similar demonstrations if that were our competitive style, but the question becomes what is the relevance of such demonstrations when this would never happen in any installation or application of radiant flooring?
Warmboard Performance Claims
Warmboard claims "vastly superior" efficiency and performance to Ecowarm RadiantBoard: this is another mischaracterization. According to the published efficiency data for both products, using the methodology employed by other radiant manufacturers and engineers, our two products are extremely close in performance. Both Ecowarm RadiantBoard and Warmboard publish performance charts showing only a few degrees difference under typical operating conditions. Independent testing at Virginia Tech found the systems perform equally in normal applications.
Warmboard publishes several in-house videos that demonstrate the excellent acceleration qualities of their product, which they claim should be the central means for assessing the performance of a radiant distribution system. We at Ecowarm RadiantBoard, along with much of our industry, do not agree this is the defining feature of system quality. Fast acceleration is helpful, however these Warmboard videos conflate the speed of system acceleration with system efficiency and system performance by aggressively promoting a very narrow range of conditions under which a radiant system may operate, rather than a real-world, year-round range, thereby vastly overstating the importance of hyperresponsiveness to the overall performance of a well-designed system. While conductivity is good (and a feature of both Ecowarm RadiantBoard and Warmboard systems), today's climate-responsive controls render hyper-conductivity and acceleration an expensive low-value feature. Smart radiant systems now use climate-responsive controls that allow water temperatures to vary gradually in response to outdoor conditions while minimizing the cost of operation and maximizing comfort.
Warmboard Quality Claims
Warmboard claims that their Oriented Strand Board is a superior product to our 6 or 7-ply plywood. Many general and flooring contractors would not agree, although OSB is certainly less expensive. The use of plywood permits us to offer a sustainably certified FSC product (thus our name, Ecowarm). The wood strands and chips used in making Warmboard OSB are not 3RD party certified as sustainable. Canadian OSB falls within general Canadian government and industry sustainability standards, but not 3rd party certification which for our FSC, includes a chain of custody management controls.
Warmboard provides misleading information on plywood installation recommendations over Ecowarm RadiantBoard. We do not recommend using plywood over Ecowarm RadiantBoard except as something for a designer to consider in rare specific applications.
If you wish to go deeper into these issues, please read on.
Or request a FREE sample of Ecowarm RadiantBoard and see the quality first hand
Detailed Comparison
Quoted below are exact claims by Warmboard. Ecowarm has provided responses and corrections.
Warmboard Claim: Inferior Product
(Ecowarm RadiantBoard is) an inferior product that tries to imitate Warmboard. – Warmboard Claim
Ecowarm RadiantBoard Response: 
Ecowarm RadiantBoard is not inferior. Ecowarm RadiantBoard is a product with different features and a different value proposition. We have made design decisions that we think provide the optimum combination of quality, performance, and cost. Warmboard bases its prime value proposition on a performance metric of limited scope; makes inaccurate claims about the quality of Ecowarm RadiantBoard including the use of selectively manipulated product photos.
Regarding Warmboard's claim of "imitation", Ecowarm RadiantBoard was awarded a patent for a nonstructural radiant board product years before Warmboard's product came to market. In 2012, many years after our patent, Warmboard introduced a new product design, Warmboard R, which mimics our product design and competes directly with Ecowarm RadiantBoard.
---
Warmboard Claim: Steady-State Performance
Warmboard claims in writing that it requires lower water temperatures than Ecowarm RadiantBoard – generally between 10-30ºF – which further saves energy while extending the life of your heating equipment.
Ecowarm Response: Steady-State Performance
According to Warmboard's own published water temperature performance chart, Warmboard can use lower temperatures than Ecowarm by 3-5F – not by the 10-30F they've claimed above. Please reviews the charts below. There are reasons to believe their in-house efficiency performance charts are optimistic.
Warmboard is a good product, but it is not significantly more efficient than other products of similar construction to Ecowarm RadiantBoard. Warmboard's efficiency claims of superiority were not confirmed by in the Virginia Tech study compared to other manufacturers' performance data.
---
Ecowarm Performance Chart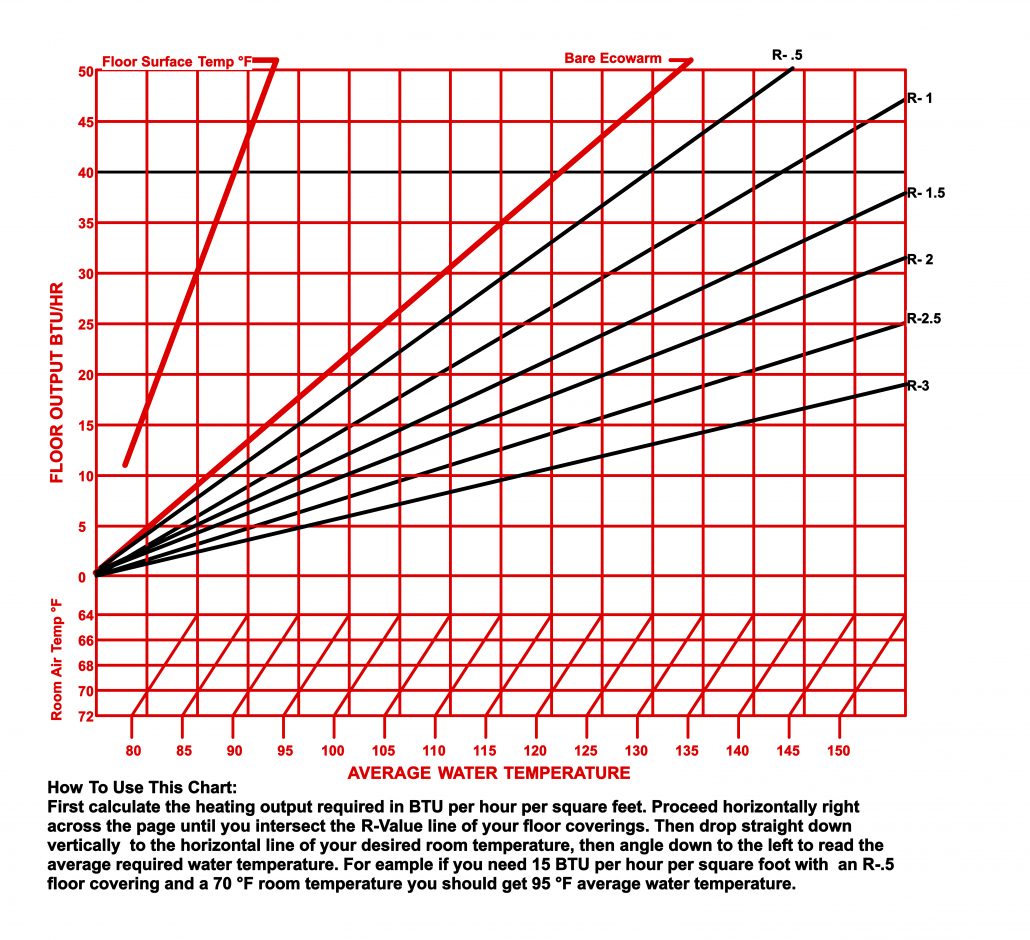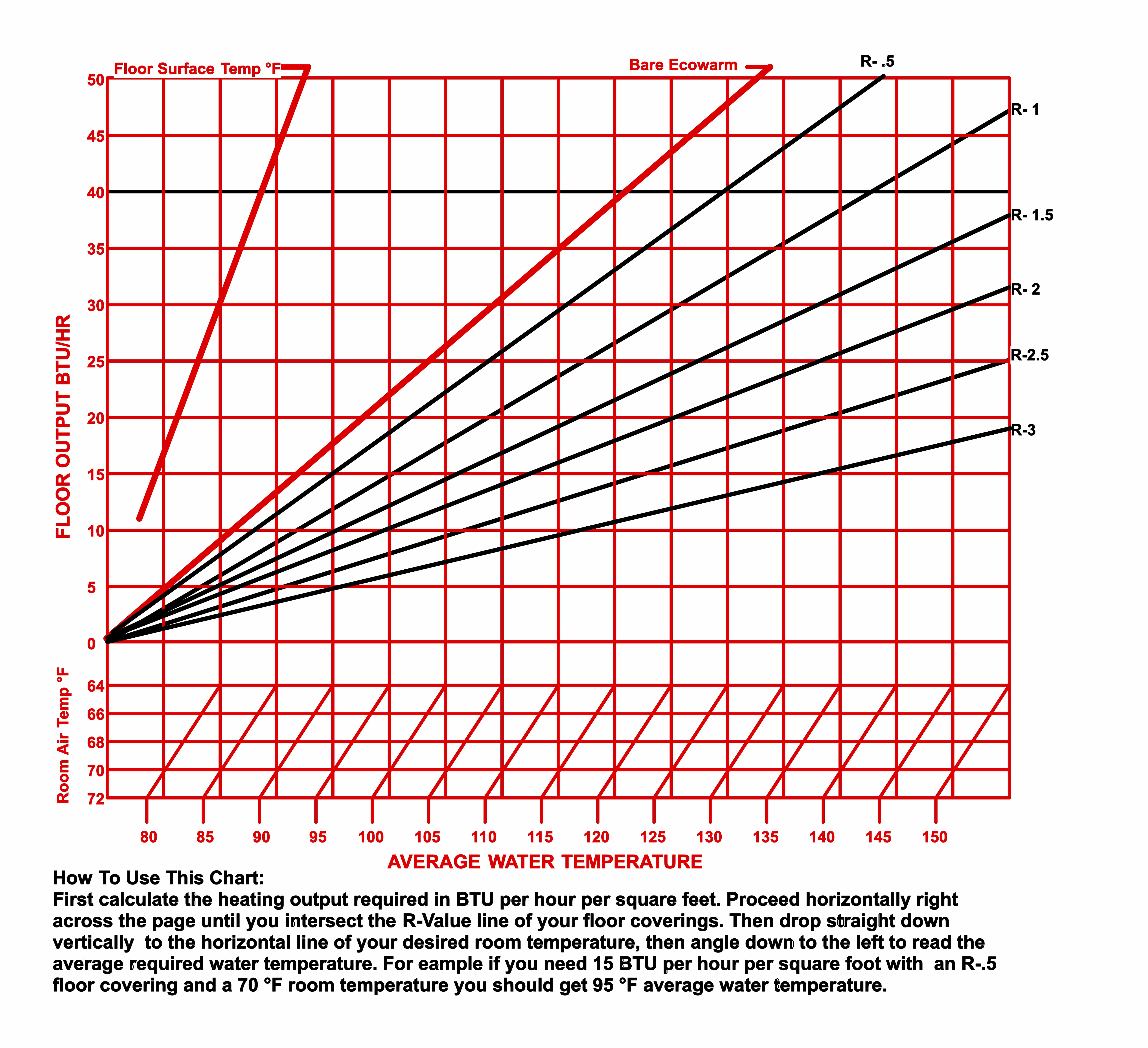 Warmboard Performance Chart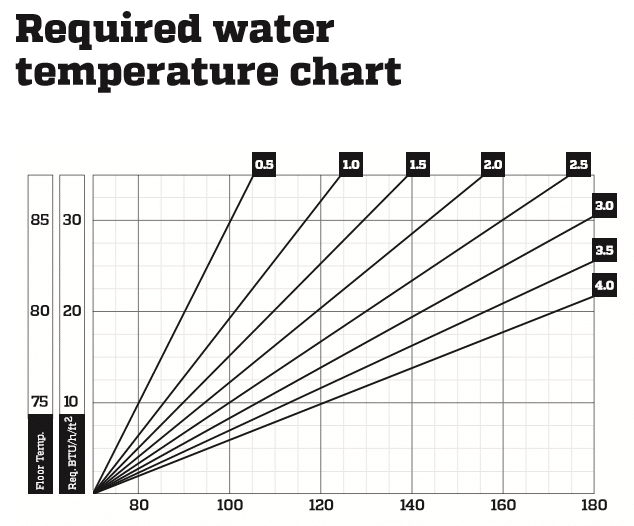 Warmboard claims it requires lower water temperatures than Ecowarm – between 10–30ºF. This is simply not true. The published performance charts of Warmboard itself do not support this.
---
Warmboard Claim: Performance Video
Ecowarm claims there is very little difference in performance between products. Here's the full video so you can decide for yourself."
Ecowarm Response: Performance Video
Warmboard's video is extremely misleading. The Warmboard sales video comparing Ecowarm RadiantBoard to Warmboard R is their in-house comparison testing: it demonstrates excellent response time by Warmboard, but not efficiency. This testing method is not used by, nor accepted by the radiant heating manufacturing and engineering community, nor our industry's association.
Warmboard testing presumes that there are often circumstances that require rapidly coming out of a deep setback condition. In a well-designed radiant system, this is not true. Warmboard uses high temperature (120° F) in their testing to demonstrate responsiveness and to create stripping conditions as well – again, a rapid temperature differential not seen in well-designed systems.
Again, Warmboard regularly conflates the speed of system acceleration with system efficiency and system performance. As the folks at Warmboard are prone to use automotive analogies, there is a reason drag-racers and exotics are known for acceleration and not prolonged efficiency.
---
Warmboard Claim: More Performance Claims
"Ecowarm claims their aluminum is "thick enough for effective heat transfer," and once steady state is reached, there is minimal difference between products. But that's like saying, "Once your car is going 65mph, the type of car you drive doesn't matter." That's not the whole story. Comfort, horsepower, fuel efficiency, safety, handling – these are all relevant factors. In your home, as occupants come and go, or as the weather changes, heating needs change – often rapidly. It's not uncommon for many parts of the country to experience 30-50º temperature swings in a single day. Warmboard-R's surface is very conductive, enabling it to respond quickly to your needs."
Ecowarm Response: More Performance Claims
The value of hyper-acceleration stated above is overstated by Warmboard. Weather does indeed change very rapidly sometimes, but a well-designed radiant system employing a weather-responsive control, as recommended by the RPA (Radiant Professionals Alliance) and our design guidelines, does not require the hyper response time promoted by Warmboard. Their testing protocol reflects the response needs of an old-style on/off the heating system.
Modern heating systems, whether furnaces or heat pumps, use variable speed, variable load logic, and so should modern radiant heating systems. Good response time is helpful, hyperresponsiveness is excessive. A more fitting analogy is that Warmboard represents an expensive 200 mph sports car that is operated in a 40 mph speed zone.
A weather responsive system constantly idles the water temperature of the system water just below a useful output temperature during the heating season and quickly raises or lowers the water temperature only as required in relation to the outdoor temperature. These weather-responsive controls themselves offer a 20% savings in operating costs beyond the benefits of thin mass, aluminum-clad radiant panel systems such as Warmboard or Ecowarm RadiantBoard.
Warmboard employs a test system that requires super-fast heat up because it accentuates a strength needed for older non-weather-responsive controls that resulted in deep setbacks, modern systems do not suffer from this characteristic.
One does not use more energy waiting for a system to respond as claimed. A less responsive system is delivering useful energy, just at a lower rate than a more responsive system. There is a benefit to a responsive system like Ecowarm RadiantBoard, but an expensive hyper-responsive system is, in our estimation, an antiquated approach and overkill with weather responsive systems.
Comfort should be measured by consistent, even floor and interior temperature, not acceleration to compensate for old technologies.
---
Warmboard Claim: Misleading Photo Comparison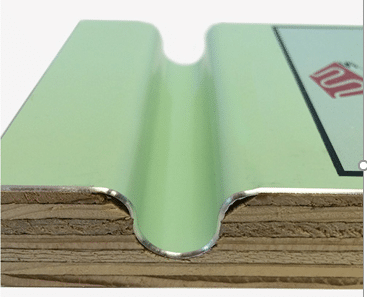 The photograph shown in Warmboard's product comparison is not the product that competes with Ecowarm RadiantBoard.
Warmboard S, as shown in the cutaway, uses superior-grade plywood such as that used in Ecowarm RadiantBoard. However, Warmboard R, their product which parallels Ecowarm RadiantBoard, uses less desirable and much less expensive OSB.
Above is the actual Warmboard R product that competes directly with Ecowarm. It is not made with plywood substrata, but with less costly OSB.
Ecowarm Response: Actual Ecowarm RadiantBoard Straight
Actual Ecowarm RadiantBoard Combo and Ecowarm Straight
Ecowarm is a well-made quality product.
Misleading Warmboard Picture of Ecowarm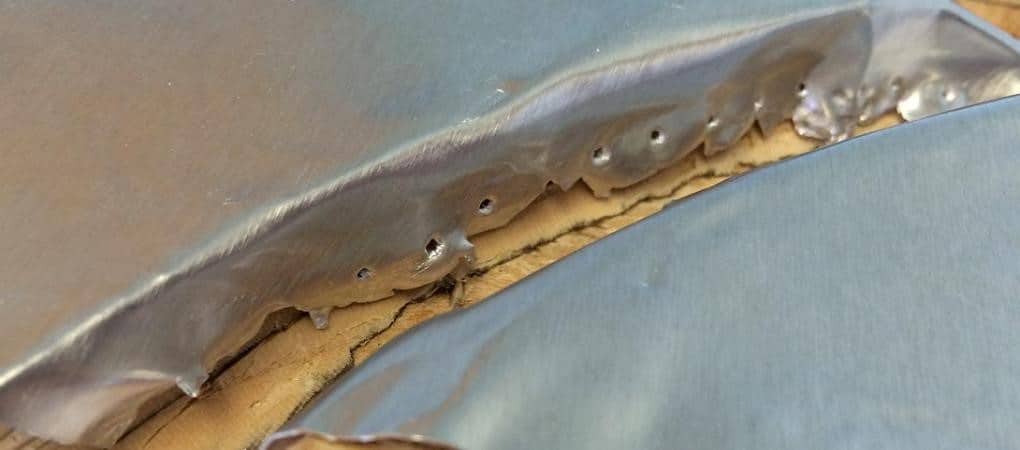 Manipulated
Actual Ecowarm Combo in Use
Instead of showing a typical Ecowarm RadiantBoard combo in use, Warmboard chose to show a clearly damaged curved section of an Ecowarm combo board. Our curved combo boards allow for versatile tubing layout designs, so not all grooves are employed; the aluminum surface stays intact over the unused groove areas. Aluminum contact in our straight board grooves is complete.
With our curved combo boards only, aluminum contact with tubing represents 1/2 of the groove surface area, and the utilized combo board area represents about 20% of the total system surface area. The part of the groove that does not have tubing contact nevertheless contributes to system output via some conductance. All this represents a very small reduction in output, with considerable manufacturing cost savings. This is why we talk about value propositions: we have thoughtfully designed our board for maximum value to the consumer.
---
Warmboard Claim: Striping
"While Ecowarm would have you believe that striping is not an issue; we disagree. Again, when a steady-state is reached, temperatures across the panel even out. But as the system turns up and down numerous times a day, striping becomes a noticeable issue you will feel."
Ecowarm Response: Striping
Misleading. The radiant industry and Ecowarm recognize that striping can be an issue with conductive flooring goods under certain conditions. We have fully addressed this issue on our website within our discussion of performance and comfort. We tested our system and found little humanly perceptable difference between the temperature at the tubing and in the middle of the board at 15 btu/sq/f floor output.

Note the very modest 2.8° F difference between the high and low temperatures across the Ecowarm board.
Warmboard promotional videos test at a higher than recommended supply water temperature of 120° F to deliver about 20 btu/sq/ft. To deliver 15 btu/sq/ft, which is a high maximum output requirement in modern homes, would require 108F under the carpet, which is a temperature that will not create a meaningful striping condition for any radiant system.
The use of such higher water temperatures in Warmboard testing demonstrates striping consistent with a very high heat loss condition rarely seen in modern homes and/or with thick, resistant flooring goods that actually mask the effects of striping. In conclusion, their testing parameters highlight their product's unique performance characteristic, but in a condition, that should not exist in a well-designed system in a modern home.
---
Warmboard Claim: Substrate Quality and Sustainability
"Warmboard-R is made of high-quality OSB and is much stronger and more durable than Ecowarm. It is sustainably harvested in Canada from young trees which are continually planted and harvested – like crops on a farm. Ecowarm's wood is harvested from larger, older trees, having a more detrimental impact on old-growth forests."
Ecowarm Response: Substrate Quality and Sustainability
You will find many and varying opinions about the quality of OSB (Oriented Strand Board). Historically, plywood has been considered the superior product, and hardwood flooring contractors have preferred a plywood substrate.  It is true that OSB has become more popular recently, but that popularity is largely driven by a lower cost, not a higher quality.
The use of plywood permits us to offer a 3rd party sustainably certified FSC product (thus the name ECOwarm). The wood strands and chips used in making Warmboard OSB are not sustainably certified; they are covered by general sustainable statements created by the Canadian government and forestry industry. We have not been able to substantiate the Warmboard opinion that harvesting young trees are preferable to older trees from a carbon sequestration perspective. FSC wood comes from forests practicing certified sustainable forestry, not from the destruction of old-growth forests.
Ecowarm is the only FSC Certified radiant floor heating system.
---
Warmboard Claim: Glue etc.
"Ecowarm claims to have a lower VOC glue than Warmboard. This is false. We use NO VOC glue. Additionally, Ecowarm's glue is not strong; the aluminum can be easily removed either purposely, or accidentally. Their low glue strength also means you CANNOT GLUE DOWN HARDWOOD over Ecowarm."
Ecowarm Response: Glue etc.
Historically accurate, but false. Ecowarm RadiantBoard is now approved for glue-down hardwood floors. We have conducted tests of multiple brands of hardwood glue and on the bond of the aluminum to the plywood.  Ecowarm changed its glue and completed rigorous cycle testing of the bond prior to approving our product for glue-down hardwood floors.
Testing included hanging weights equivalent to 50lbs. per square foot upside down attached to the aluminum and repeatedly alternating between heating the product to 180 °F for 8 hours and then freezing the board for 8 hours. We have also tested and approved 3 different types of glue for gluing wood flooring.
Due to our adoption of modern adhesive technology, Ecowarm does recommend gluing hardwood to Ecowarm with specific recommended adhesive products. Ecowarm RadiantBoard Flooring Goods Information
---
Warmboard Claim: Cracking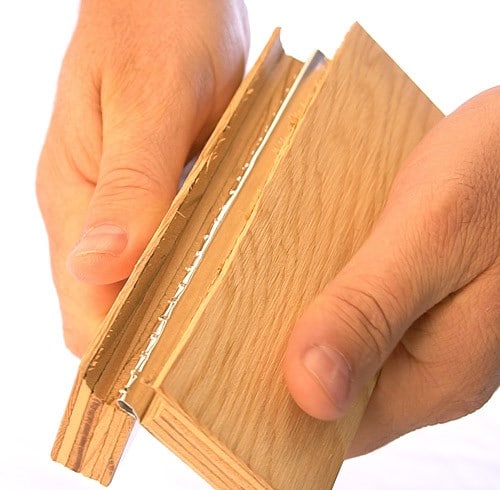 Photo: Warmboard demonstration of a person cracking a small piece of Ecowarm.
Ecowarm Response to Cracking
While it is possible, with focused bending force, to crack a small sample of our Ecowarm RadiantBoard, it is very rare to crack an entire board. As any contractor who has worked with both OSB and plywood will tell you, OSB is far more inclined to crack. Warmboard R is made from OSB: we have heard numerous reports of it cracking at the groove, particularly after cutting.
This suggests to us that both of our products can crack due to rough handling by the contractor (as demonstrated above) due to the thin material under the tubing of both products. As these are nonstructural products, if a board does crack it can usually be used without any negative performance or integrity issues.
---
Warmboard Claim: Cost
"Ecowarm claims to be 35% less expensive than Warmboard-R. While that's an oversimplification, we won't deny that Warmboard panels are more expensive. Superior products typically cost more than poorly made ones. That said, through our many years of research, we have found that the cost of a completed radiant system may vary by only $1-2 per square foot."
Ecowarm Response Regarding Cost
For those who are not fabulously wealthy, $2 per square foot is a significant amount of money, for a 3,000 sq. ft building project it would represent $6,000 in additional costs. $2 per square foot is actually the approximate difference in cost between Warmboard and Ecowarm RadiantBoard.
Ecowarm RadiantBoards effective blend of lower cost, higher board quality, good performance, and environmental responsibility make it the economically savvy selection to Warmboard R or S.
---
Warmboard Claim: Design Services
"Ecowarm charges extra for their design services. This fee is not included in their pricing. Warmboard includes design services with every project."
Ecowarm RadiantBoards Response: Design Services
This is a matter of symantics and transpearancy. Warmboard requires a sizable down payment deposit to secure a job, which they use to create a design. The client is charged even if they decide not to go with Warmboard. Both companies charge for design, we explicitly identify it as "design," Warmboard disguises it as a "non-refundable deposit."
---
Warmboard Claim: Distribution
"Ecowarm sells primarily through wholesalers to licensed contractors. So, while the product may be less expensive than Warmboard for the GC to purchase, it will cost more for the homeowner."
Ecowarm Response: Distribution
Misleading. Ecowarm RadiantBoard is sold directly from our website to contractors nationwide and in Canada and is shipped directly to the job site. As with Warmboard, the homeowner's cost is a function of their agreement with their general contractor.
---
Warmboard Claim: Ecowarm Needs Extra Layer of Plywood
"Ecowarm requires an additional layer (or two) of plywood for some floor assemblies. Let's assume $1/sq.ft for ½" plywood installed. Maybe this won't be required for all finish flooring areas, but then you will still need to contend with inconsistent floor heights."
Ecowarm Response: Ecowarm Needs Extra Layer of Plywood
FALSE: Warmboard notes we recommend in some flooring assemblies "an extra layer of plywood" without explaining this claim with any of the common-sense nuances. Under vinyl, we recommend a ¼" underlayment plywood (not the ½" characterized by Warmboard) over our radiant board because vinyl gets soft when heated, and can begin to "telegraph" where the tubing is.
The same ¼" plywood can occasionally be used with very thin carpet and pad where high point loads are anticipated. This is a common-sense underlayment practice over any radiant heating product like Ecowarm RadiantBoard or Warmboard, not construed as a negative.
---
Warmboard Claim: Poor Service
"Ecowarm claims we have 'expensive staff' members. Our staff is highly trained, very knowledgeable and we provide assistance through every aspect of their project – management, on-site support, design, logistics, shipping, troubleshooting, and technical help. Ecowarm offers no such support. Give them a call, there's a good chance they won't pick up. If you do get someone on the phone, they'll refer you to their website. If you ask for pricing, you'll be referred to a lumberyard who in turn will ask for your contractor's license."
Ecowarm Response: 
False. Our staff offers personal support every step of the way, from initial inquiry to quotes, order placement, design, shipping, and installation support. In fact, a former Warmboard employee is likely to answer. We often do refer people to our website while in conversation because it does a good job of explaining the product as well as how to install it, allowing prospective customers to more fully explore Ecowarm's advantages. We love to talk with people about their projects…. just give us a call 877 570 6478.
Our reference to expensive staff relates to Warmboard's well-paid outside sales force across the country. Their marketing budget is far higher than ours. We let our product speak for itself, as well as our customer service, and our pricing remains a good value.
In the US and Canada, we sell factory direct to contractors – as does Warmboard. We support our sales with consultation, design, logistics, and follow-up – as does Warmboard.
We execute system board layouts and also offer full mechanical system design by an affiliated licensed mechanical engineering firm upon request.
We do not, nor have we ever, sold through lumberyards anywhere in the United States or Canada, as claimed by Warmboard. Warmboard has, in fact, sold through a lumber wholesaler in the past, located in New York.
---
Warmboard Claims: Poor Quality
"Notice how thin the plywood is beneath the tubing channel. This breaks easily. They try to hide this weakness by insisting the perforated foil across the top of the panel not be broken until the panels are installed. This is because the foil is helping to hold the panel together. If that foil is broken prior to installation, the panel can actually crack under its own weight."
Ecowarm Response: 
MISLEADING / SILLY: The Ecowarm RadiantBoard plywood thickness below the channel is the same thickness as Warmboard's channel. They use slightly thicker OSB with a deeper groove and we use a slightly thinner plywood board with a shallower undercut groove. The fact is that both products can and have cracked with mishandling in the field. This problem is easily rectified in the field with no degradation in performance or durability.
The assertion our product will crack under its own weight is just plain silly, as our customers would never accept delivery. The perforated portion of aluminum in our combo boards is not broken at the factory because only some of the perforations need to be broken during installation on a given board. Why perform work that is not required, or break the conductive aluminum plane unnecessarily while also lowering performance slightly?
Conclusion
The Warmboard sales comparison document and video partially represented above is an unfortunate negative marketing foray which we think is misleading and a disservice to customers of both companies as well as the industry as a whole.  It fails to meet standards of fair play and of an accurate and informative competitive comparison. Hopefully greater clarity and fair comparisons will prevail in the future.
Until that time, request a FREE sample of Ecowarm RadiantBoard and see our quality firsthand.